Welcome to The Asper Foundation
Israel Asper, O.C., O.M., Q.C., L.L.D. (1932 – 2003) and Babs Asper (1933 – 2011) believed that philanthropy is a driving force behind positive change in people's quality of life. For this reason, they formed The Asper Foundation in Winnipeg, Manitoba, Canada in 1983 to build upon their and the Asper family's philanthropic objectives.
The Asper Foundation undertakes, develops and supports major initiatives in the areas of Jewish charity as well as culture, education, community development and human rights locally, nationally and internationally. 
In the recent past, over $125 million has been donated to various charitable causes through The Asper Foundation and the CanWest Global Foundation (the corporate foundation of CanWest Global Communications Corp.). This website not only reflects, but celebrates the inspired vision of Israel and Babs Asper and outlines the activities and future plans of The Asper Foundation.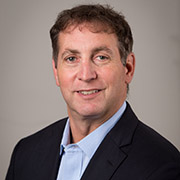 Board of Trustees appoints Leonard Asper as Chair
May 11, 2019
The Board of Trustees of The Asper Foundation is pleased to announce the appointment of Leonard Asper as Chair of The Asper Foundation. For more information, please click here.
The Asper Foundation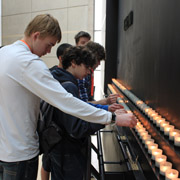 Award-winning human rights program empowers and transforms Canadian youth at the Canadian Museum for Human Rights
April 26, 2019
The Asper Foundation's award-winning Human Rights and Holocaust Studies Program has reached over 14,000 youth across Canada promoting understanding and sensitizing students to the consequences of racism. For more information, see here.
The Asper Foundation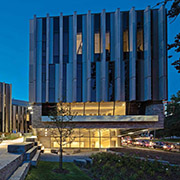 Fighting for a Rights-Based Society
March 25, 2019
David Asper's giving through the David Asper Centre for Constitutional Rights reflects his belief that society must be ever-vigilant in safeguarding its rights. For more information, please see here.
The Asper Foundation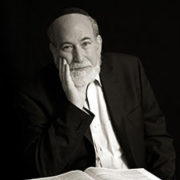 Advisory Council Member of World's Jewish Museum to Speak in Winnipeg
February 27, 2019
Rabbi Joseph Telushkin, author, scholar and World's Jewish Museum Advisory Council member, will speak in Winnipeg on May 9, 2019. For more information, please see here, here, and here.
The Asper Foundation