Welcome to The Asper Foundation
Israel Asper, O.C., O.M., Q.C., L.L.D. (1932 – 2003) and Babs Asper (1933 – 2011) believed that philanthropy is a driving force behind positive change in people's quality of life. For this reason, they formed The Asper Foundation in Winnipeg, Manitoba, Canada in 1983 to build upon their and the Asper family's philanthropic objectives.
The Asper Foundation undertakes, develops and supports major initiatives in the areas of Jewish charity as well as culture, education, community development and human rights locally, nationally and internationally. 
In the recent past, over $150 million has been donated to various charitable causes through The Asper Foundation. This website not only reflects, but celebrates the inspired vision of Israel and Babs Asper and outlines the activities and future plans of The Asper Foundation.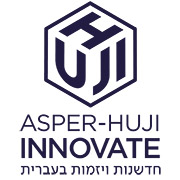 Canadian Friends of Hebrew University Announces $5M Gift From the Asper Foundation
January 12, 2021
The Asper Foundation made a transformative gift of $5 million to the Canadian Friends of the Hebrew University that will name Asper HUJI Innovate at the Hebrew University. This gift will allow Asper HUJI Innovate to expand its footprint and professional led start-up accelerators to develop significant external partnerships. Please click here, here, here, here, and here for more information.
The Asper Foundation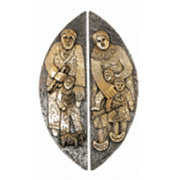 The Asper Foundation Seeks New Executive Director
October 12, 2020
The Asper Foundation is seeking an Executive Director to take a leadership role in the day-to-day operations. Please click here for more information.
The Asper Foundation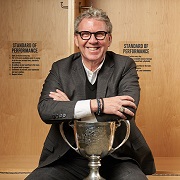 Doing Better, Reaching Higher
March 4, 2020
Please click here to see the profile of David Asper in the Alumni News from California Western, School of Law, San Diego.
The Asper Foundation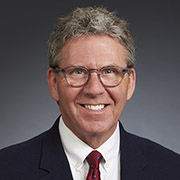 David Asper: A Giving Life - One of Canada's Most Spirited & Influential Donors
March 3, 2020
The January/February 2020 issue of Foundation, The Business & Spirit of Philanthropy in Canada magazine published a feature profile on David Asper. To read the article, please click here.
The Asper Foundation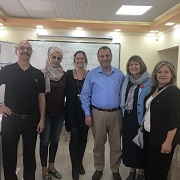 The Asper Foundation Supports Economic Empowerment of Palestinian Women in East Jerusalem
February 3, 2020
The Asper Foundation in partnership with MATI -The Jerusalem Business Development Center is pleased to announce support of Turning Point, an economic empowerment and business development program for Palestinian women in East Jerusalem. For more information, please click here and watch the video here.
The Asper Foundation