Welcome to The Asper Foundation
Israel Asper, O.C., O.M., Q.C., L.L.D. (1932 – 2003) and Babs Asper (1933 – 2011) believed that philanthropy is a driving force behind positive change in people's quality of life. For this reason, they formed The Asper Foundation in Winnipeg, Manitoba, Canada in 1983 to build upon their and the Asper family's philanthropic objectives.
The Asper Foundation, a Winnipeg-based philanthropic organization, develops major projects and provides general support to the Jewish Community while also supporting the broader community in areas of culture, education, community development, and human rights on a local, national and international scale.
In the recent past, over $150 million has been donated to various charitable causes through The Asper Foundation. This website not only reflects, but celebrates the inspired vision of Israel and Babs Asper and outlines the activities and future plans of The Asper Foundation.
Announcements of Major Initiatives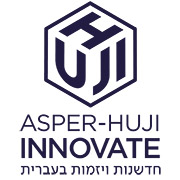 Canadian Friends of Hebrew University Announces $5M Gift From the Asper Foundation
January 12, 2021
The Asper Foundation made a transformative gift of $5 million to the Canadian Friends of the Hebrew University that will name Asper HUJI Innovate at the Hebrew University. This gift will allow Asper HUJI Innovate to expand its footprint and professional led start-up accelerators to develop significant external partnerships. Please click here, here, here, here, and here for more information.
The Asper Foundation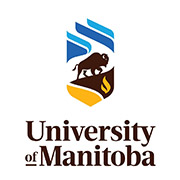 The Asper Foundation creates unprecedented new entrance bursary at the University of Manitoba
October 18, 2019
The Asper Foundation announced a $5-million gift to the University of Manitoba designed to remove barriers for students in any faculty or school demonstrating financial need. For more information, please click here.
The Asper Foundation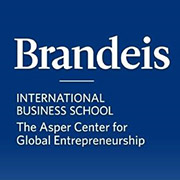 Leonard Asper Awards Former Governor Deval L. Patrick the 2021 Asper Award for Global Entrepreneurship
May 3, 2021
The Asper Award for Global Entrepreneurship is given annually by the Asper Center for Global Entrepreneurship to a person who best exemplifies Brandeis International Business School's values of marrying entrepreneurial success with a global vision, cultural sensitivity and giving back to the world. The 2021 award recipient is Deval L. Patrick who spearheaded innovations in health care, clean energy, biotechnology and international trade while serving as governor of Massachusetts from 2007 to 2015. For more information, please see here, here, here and here.
The Asper Foundation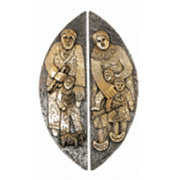 The Asper Foundation Seeks New Executive Director
October 12, 2020
The Asper Foundation is seeking an Executive Director to take a leadership role in the day-to-day operations. Please click here for more information.
The Asper Foundation